Brief Overview of the Graphic Design Industry in Pittsburgh
As the city of bridges, Pittsburgh, Pennsylvania, is known for its rich history and vibrant culture. However, it's not just the steel industry and iconic sports teams that make Pittsburgh stand out. Over the years, the city has quietly emerged as a hub for the creative industry, particularly graphic design. From small startups to established design agencies, Pittsburgh is home to a diverse range of companies that are making their mark in the graphic design world.
Importance of Graphic Design for Businesses
In today's digital age, the importance of graphic design for businesses cannot be overstated. It's more than just making things look attractive; it's about communicating your brand's message effectively and efficiently. Graphic design, at its core, is a strategic tool that can help businesses convey their unique value proposition, build brand identity, and establish a strong connection with their target audience.
Graphic design is a true art form that transforms ideas, experiences, and strategic thinking into masterful visual images and meaningful content. It's about problem-solving through imaging, color, space, and messaging. A well-designed logo, website, digital ads, marketing collateral, and even print ads can significantly enhance your company's visibility and credibility in the market. Companies like RedShift Digital Marketing in Pittsburgh offer comprehensive design services, helping businesses create from scratch, update, or rebrand their materials.
Moreover, graphic design plays a pivotal role in building your brand – the foundation of customer loyalty. Your brand is what your customers are loyal to, and that loyalty is incredibly important for your business. Beyond branding, graphic design communicates with the public for you. It informs, entertains, and attracts new and existing customers, helping persuade them to make purchases.
In a nutshell, investing in professional graphic design services can give your business a competitive edge, drive customer engagement, and ultimately boost your bottom line.
The Demand for Graphic Designers in Pittsburgh
The city of Pittsburgh, with its thriving tech and start-up scene, is fast becoming a hotbed for creative talents, particularly in the field of graphic design. The demand for skilled graphic designers in the Steel City is on the rise, fuelled by a growing number of businesses recognizing the value of professional design in driving brand loyalty and customer engagement.
Current Market Trends
Currently, in the Pittsburgh market, businesses are actively seeking graphic designers who can create visually compelling content across various platforms – from print media to web design and digital advertising. Local businesses are increasingly investing in graphic design services to enhance their branding, market their products or services effectively, and engage with their target audience.
Moreover, the COVID-19 pandemic has escalated the shift towards digital platforms, further driving the need for graphic designers who are adept at creating engaging digital content. This trend extends beyond traditional businesses to include non-profit organizations and e-commerce platforms operating in the Pittsburgh area.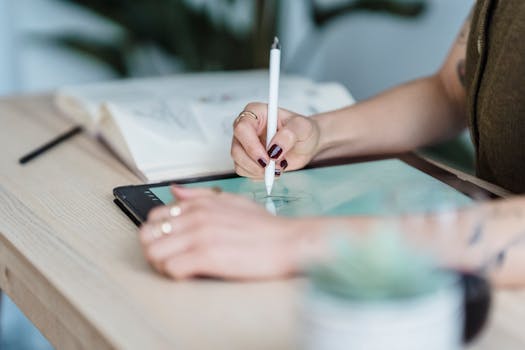 The Value of Hiring a Professional Graphic Designer
As we navigate the vibrant graphic design scene in Pittsburgh, it's vital to acknowledge the significance of professional graphic design in enhancing your brand's appeal and value.
Long-term Benefits of Quality Design
A well-designed, visually appealing brand can serve as a robust, long-lasting asset for your business. Engaging the services of a professional graphic designer can positively impact your brand's identity, creating an impressive and memorable image that resonates with your target market. Quality design is not just about aesthetics. It's about effective communication that enables your brand to stand out in a crowded marketplace.
In addition, professional designers have the expertise to ensure your design is future-proof, meaning it can adapt and evolve as your business grows. They understand the importance of consistency in colors, fonts, and overall design, which is crucial in building a strong and recognizable brand. A well-crafted design can also increase your brand's credibility, making it easier for you to build trust with your customers.
Potential Negative Impact of Poor Design
On the flip side, poor graphic design can have detrimental effects on your business. Unprofessional and inconsistent designs can confuse your audience, dilute your brand message, and ultimately may lead to a loss of potential customers.
Moreover, poor design can negatively impact your website's usability. A website that is not user-friendly can lead to a high bounce rate, causing a decline in web traffic and potential loss of sales. As Neil Patel shares, 40% of users abandon a site that takes more than three seconds to load. That's a significant number of potential customers lost due to poor design!
Furthermore, websites that are not optimized for mobile viewing risk losing a substantial amount of visitors. With more than half of global internet traffic coming from mobile devices, mobile-friendly design is no longer a luxury but a necessity.
In conclusion, the decision to hire a professional graphic designer is indeed an investment. However, the long-term benefits of a quality design far outweigh the initial cost. It's not just about creating visually appealing designs; it's about building a strong and consistent brand image that resonates with your target audience and stands the test of time.
How to Choose the Right Graphic Design Company in Pittsburgh
Choosing a graphic design company can feel like finding a needle in a haystack. With numerous companies offering similar services, differentiating between them can be challenging. But your business deserves the best, and by following some simple tips, you can ensure you're partnering with the right graphic design company in Pittsburgh.
Importance of Checking Portfolio and References
The first thing to consider when choosing a graphic design company is their portfolio. This is a collection of their past work and is the best indicator of their style, creativity, and attention to detail. It also gives you an idea of what they are capable of creating. Companies like RedShift Digital Marketing, for instance, proudly showcase their work on their website.
Equally important are references or testimonials from previous clients. They provide insights into the company's reliability, professionalism, and how they handle projects. High praise from previous clients is a good sign of a company's competence and commitment to delivering quality work.
The Advantage of Companies Offering a Wide Range of Services
A company offering a wide range of services is generally more convenient to work with. It means they can handle all aspects of your project, from logo design to website design, digital ads, and marketing collateral. This not only saves you the hassle of dealing with multiple agencies but also ensures consistency across all your designs.
RedShift Digital Marketing, for example, offers a comprehensive range of graphic design services, making them a one-stop-shop for all your design needs.
The Importance of Clear Communication and Understanding Designer's Requirements
Clear communication is the backbone of any successful project. You want a company that listens to your needs, understands your vision, and can translate that into a design that reflects your brand. They should also be able to communicate their needs and requirements clearly to avoid any misunderstandings or delays.
Moreover, it's essential to find a company that values your input and incorporates your feedback into the design. This way, you'll end up with a design that truly represents your business.
A Top Graphic Design Company in Pittsburgh
In the city of bridges, there's no shortage of talented graphic design companies. However, with so many options available, it can be challenging to discern which ones will best serve your business needs.
Among the top performers in Pittsburgh's design industry is RedShift Digital Marketing, a full-service graphic design agency known for its innovative, bold designs. RedShift combines art and strategy to transform ideas into masterful visual images and meaningful content. They offer a comprehensive range of services, from logo design, website design, digital ads, to marketing and advertising collateral. The creative team at RedShift is committed to producing visuals that not only catch the eye but also communicate the brand's message effectively. They are experts at creating order out of chaos, ensuring that every element of their graphic design work reinforces your message and your brand.
Ultimately, whether you're a local business owner, marketing director, or an e-commerce executive, the right graphic design company can help you increase your online brand authority, drive traffic growth, and generate leads. The creative potential of Pittsburgh's top graphic design company, RedShift Digital Marketing, is truly remarkable. All you need to do is unlock it.
Conclusion
Recap of the Importance and Demand for Graphic Design in Pittsburgh
In the age of digital marketing and online branding, the role of graphic design is more important than ever. Pittsburgh has emerged as a vibrant hub for creative professionals, including graphic designers who are in high demand. From designing logos and websites to crafting digital ads and marketing collateral, the work of a graphic designer is integral to the success of businesses in Pittsburgh and beyond.
Final Thoughts on Choosing the Right Graphic Design Company
Choosing the right graphic design company in Pittsburgh is a crucial decision for any business. Consider factors such as portfolio, range of services, and communication style when making your choice. It's also worth considering a trial project to get a feel for the company's style and approach.
Among the city's top graphic design companies, RedShift Digital Marketing stands out as a leading agency. With their award-winning creative team, RedShift is dedicated to creating visually compelling designs that amplify your brand's message. By choosing RedShift, you're not just hiring a design firm; you're entering into a partnership with a team of experts dedicated to helping your business grow.
So, whether you're a local business owner, marketing director, or e-commerce executive, remember that the key to unlocking your creative potential lies in choosing the right graphic design company. With the right design partner, you can transform your ideas into compelling visual narratives that capture the essence of your brand and resonate with your target audience.